A split student community.
Relentless optimism. 
Passionate volunteers.


Welcome to DARK.

To communicate the DARK
mission to students and faculty
DARK Student Community is a small-knit group of incredibly passionate volunteers, who want to create a more inclusive student community. Their mission is to improve student life on campus. It's a group of designers, architects and conservators who volunteer and work hard to create memorable experiences for all students—eveything from late movie nights to school debate clubs.

But it's truly hard work. Work that's taken for granted. And while they are making a difference, neither students or teachers remember their name or what they do. The mission? To help them be remembered. For students to note their name and remember the cause. To help them communicate their value. This meant redesigning their logo, them changing their name and designing touchpoints such as business cards and letterheads to their online presence - website and Facebook page.
THE OUTCOME


I helped DARK communicate their mission.
More engagement from students.
More sign-ups on Facebook.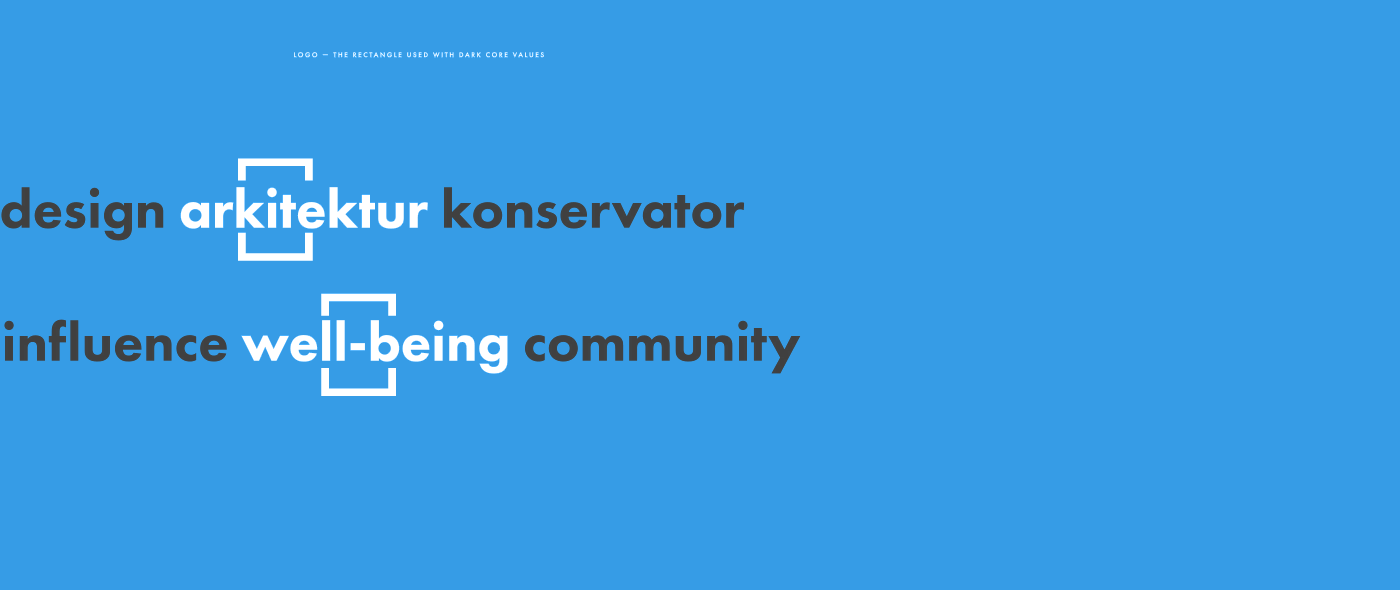 Life as a volunteer is hard. It's work that makes a difference, but it's unseen. It's making phone calls, organizing events, hosting and welcoming students, getting coffee, buying beer and pizza for attendants. Sometimes with no recognition for the work.

But DARK does so much more than that. The rebrand has to signal that the work is important and makes a difference at the school. A logo that gives the feeling of community. They want an identity and a name, that will be remembered. They also want new students to join as volunteers and more happy people joining their events.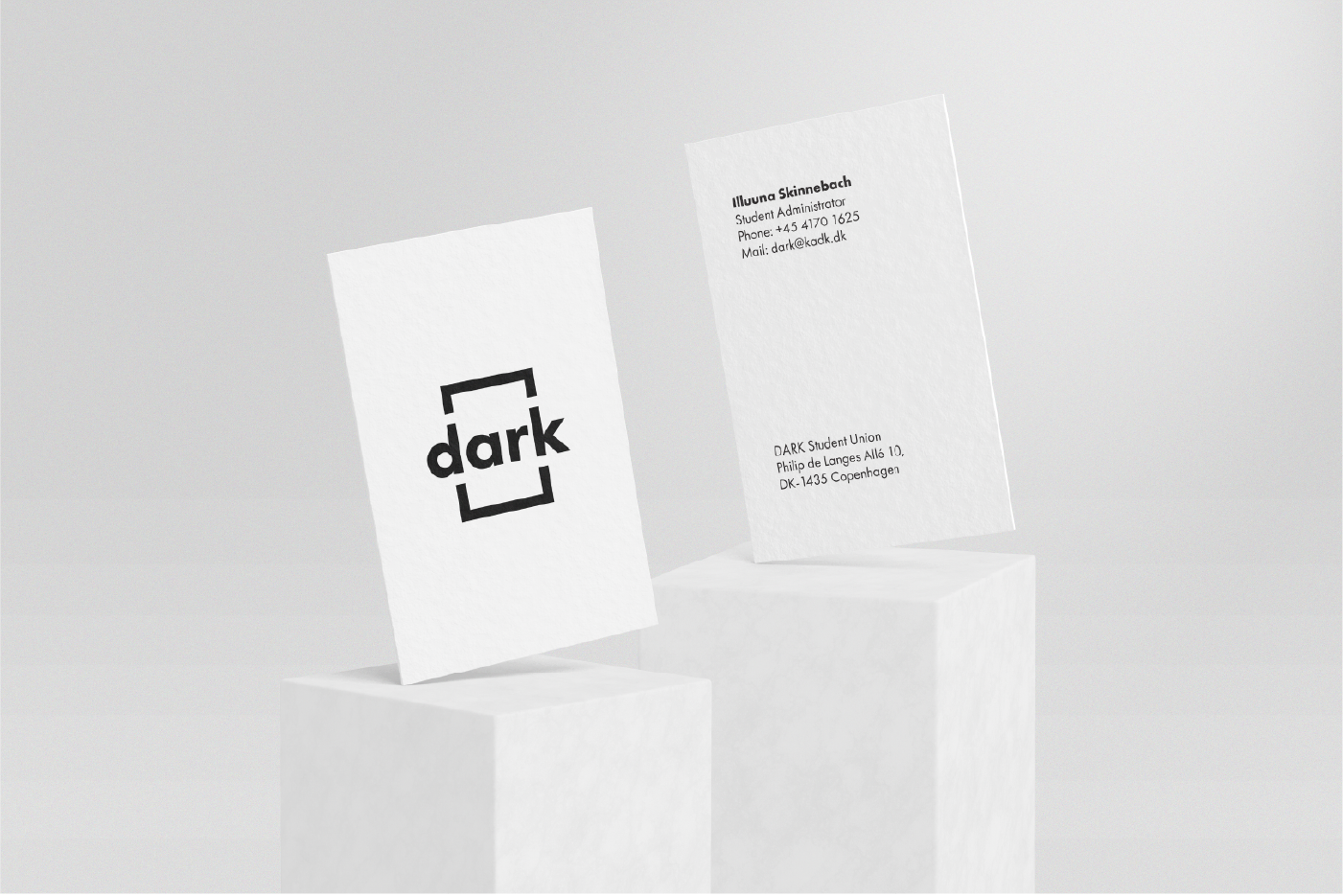 "We've been looking to find a new name. We have often been confused with the student administration and service on Campus, we have found it necessary to obtain a name that thoroughly reflects our role in KADK. "
THE PROBLEM

Students and faculty mistake their name for the reception. Some people don't remember the name or email. Lots of students don't know what they do. That was the tipping point. The question became: How can we change that?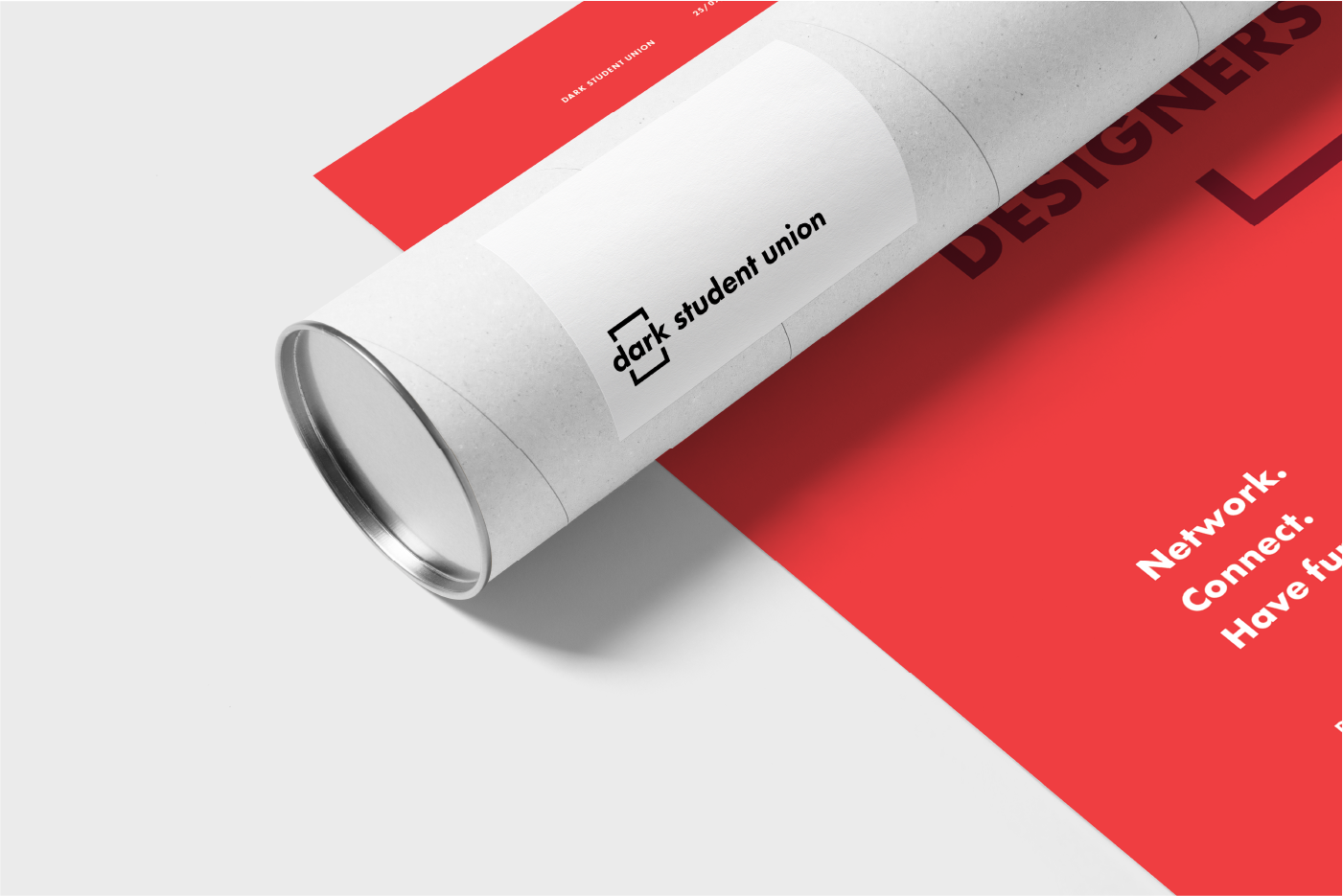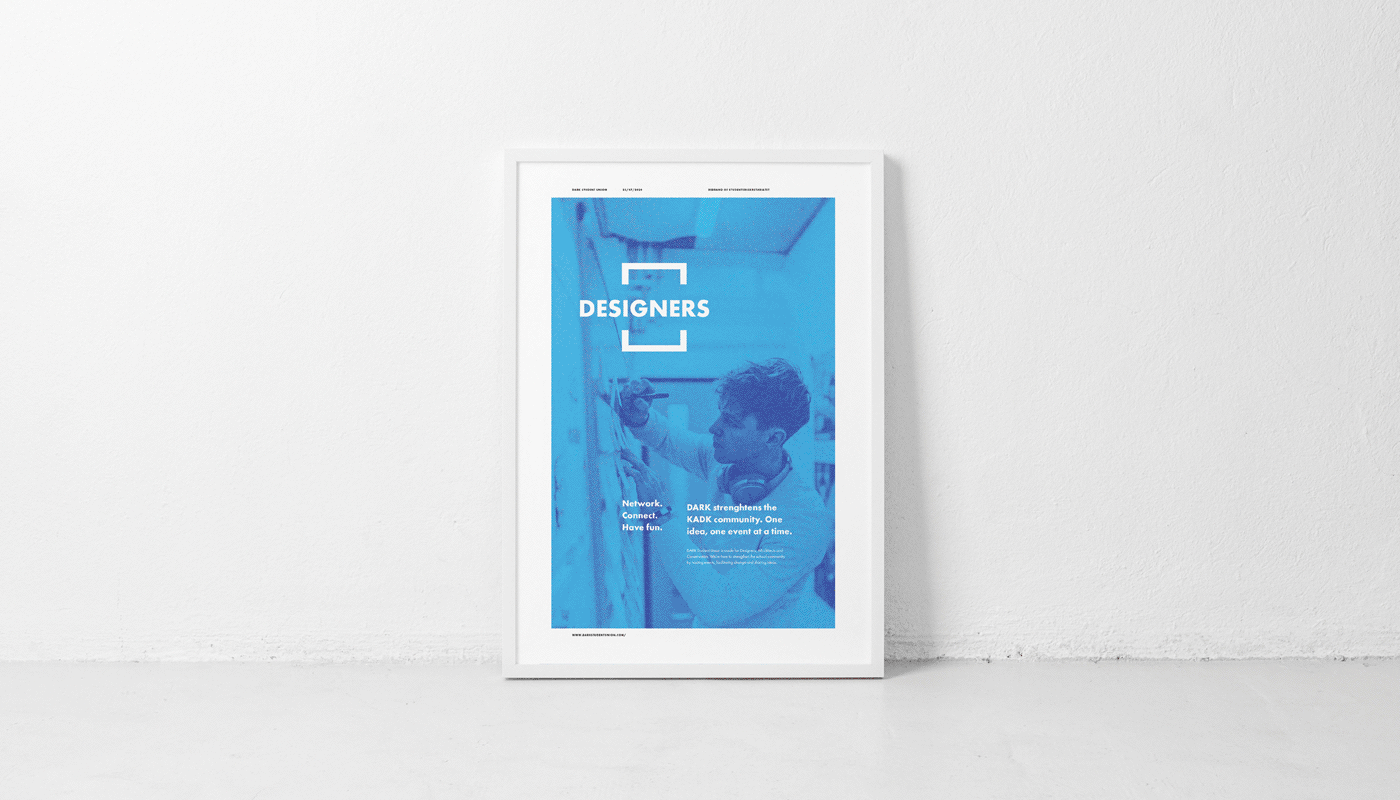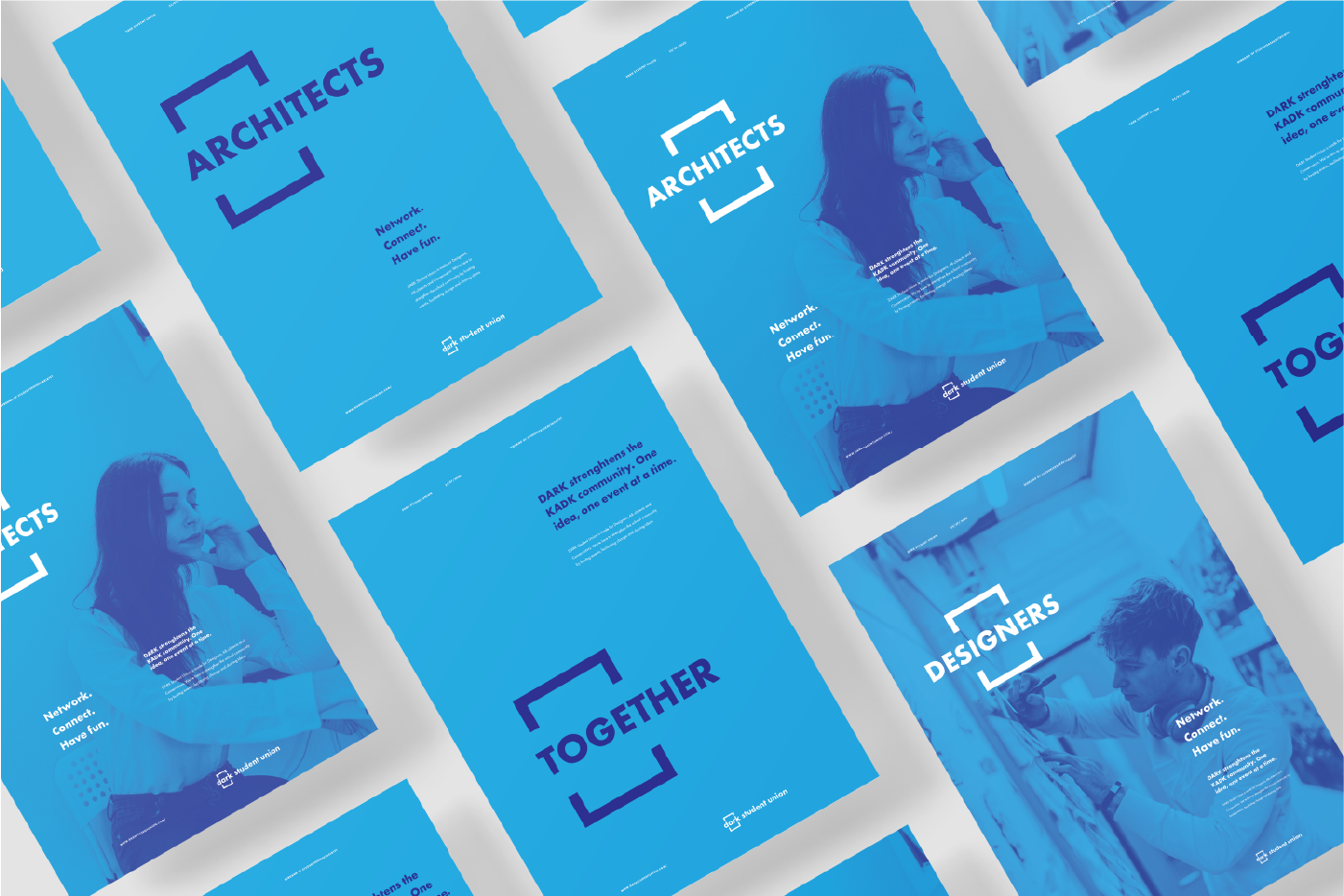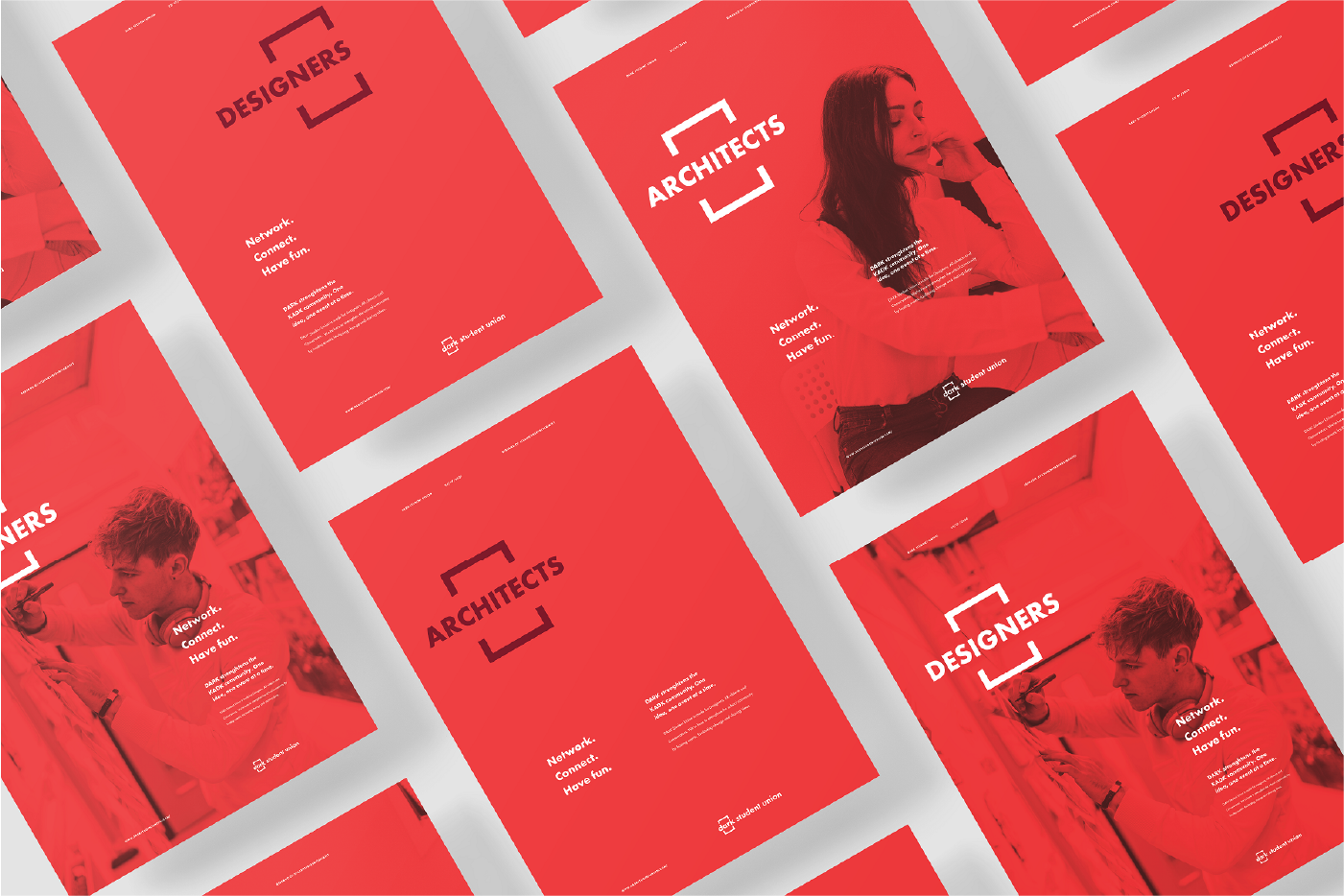 AWARENESS
To create awareness about the organization, a series of posters was launched.
The hero of the poster is the students. They tell the story of how the students work, put in long hours and dedicate themselves to what they love. But more importantly, it ties together both designers, architects and conservators.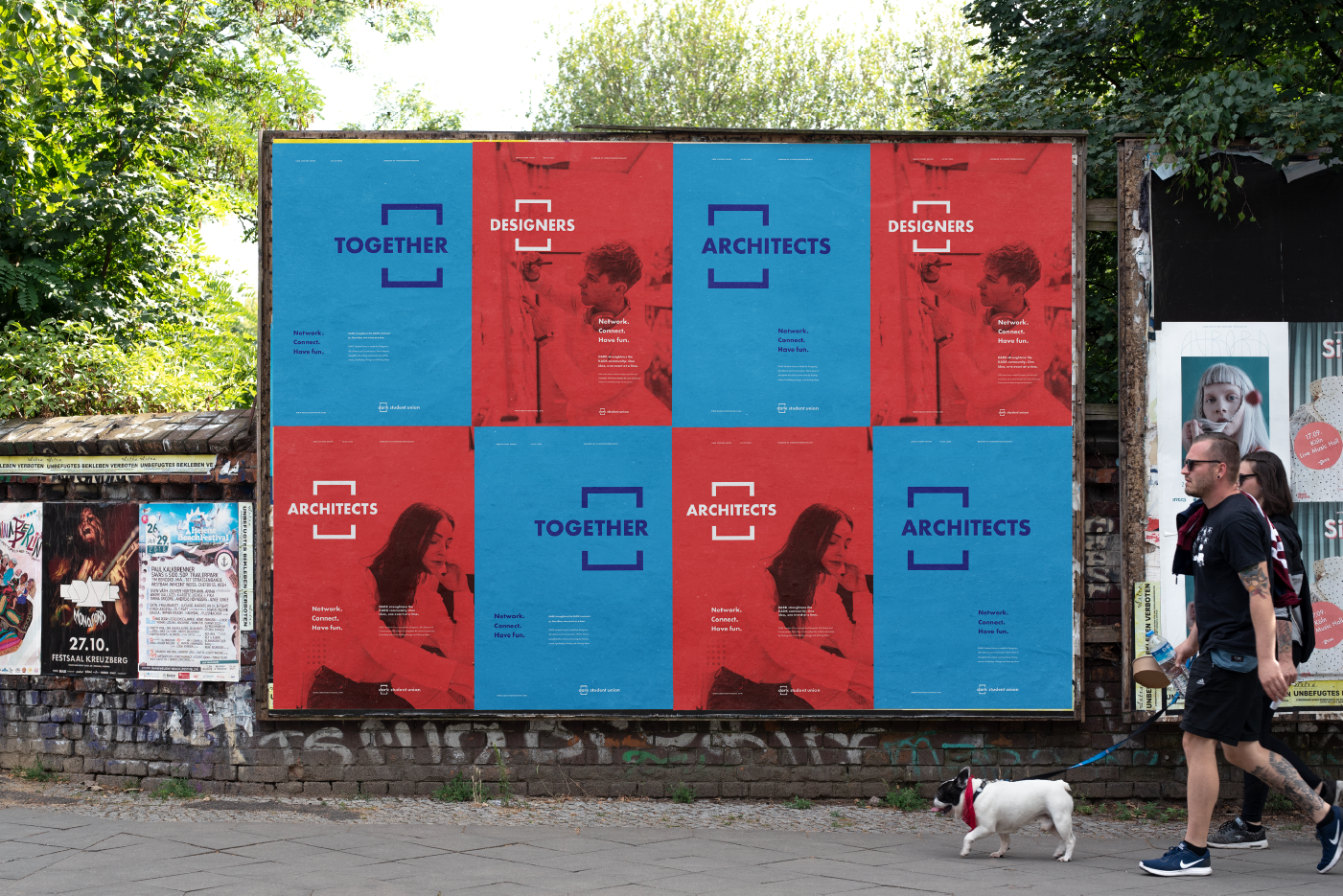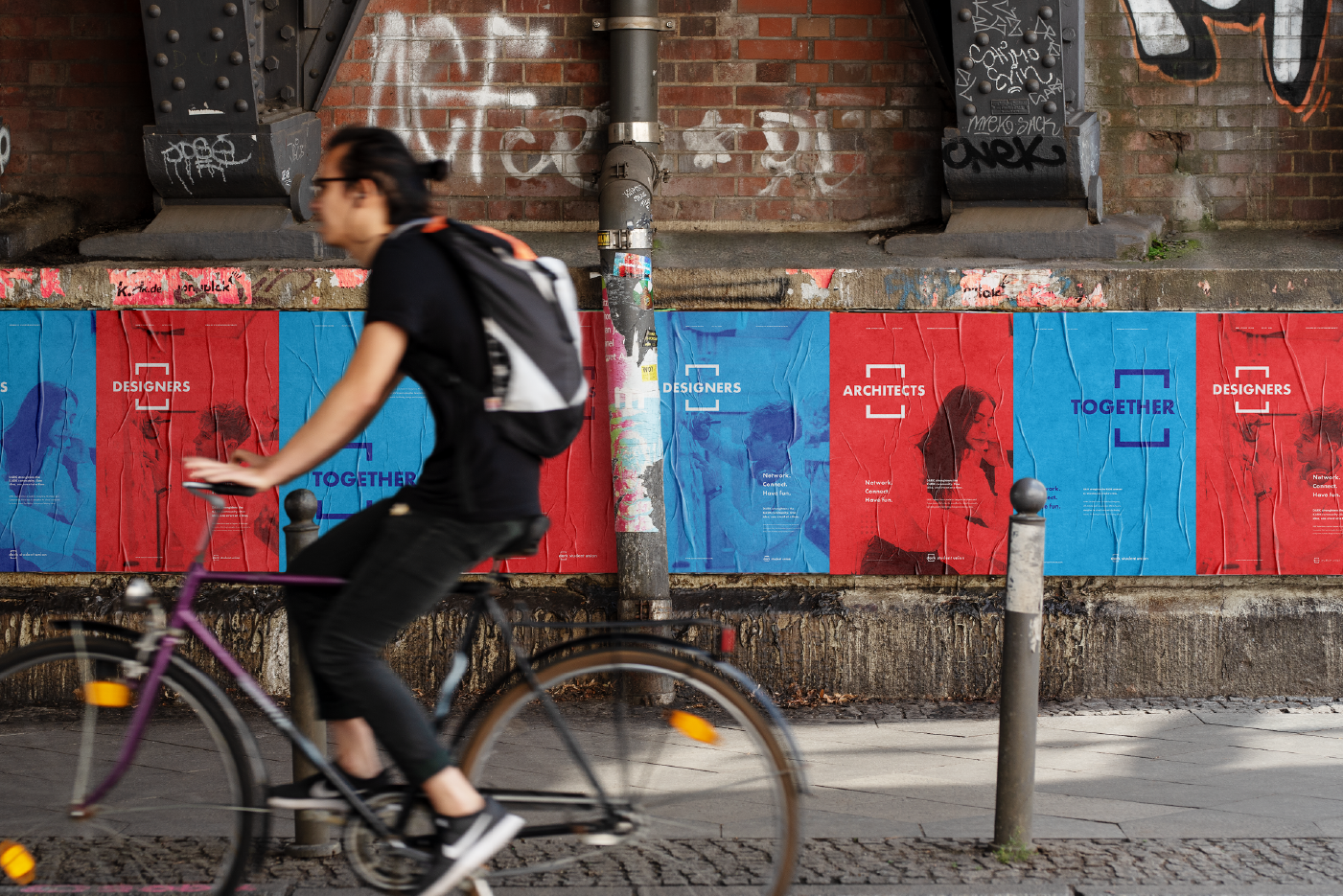 Why does DARK exist? This was the most important question. They exist to bring students together and create a community. They do that one event, one person and one action at a time. DARK is the champion of the students. The message "Network. Connect. Have fun." Captured this.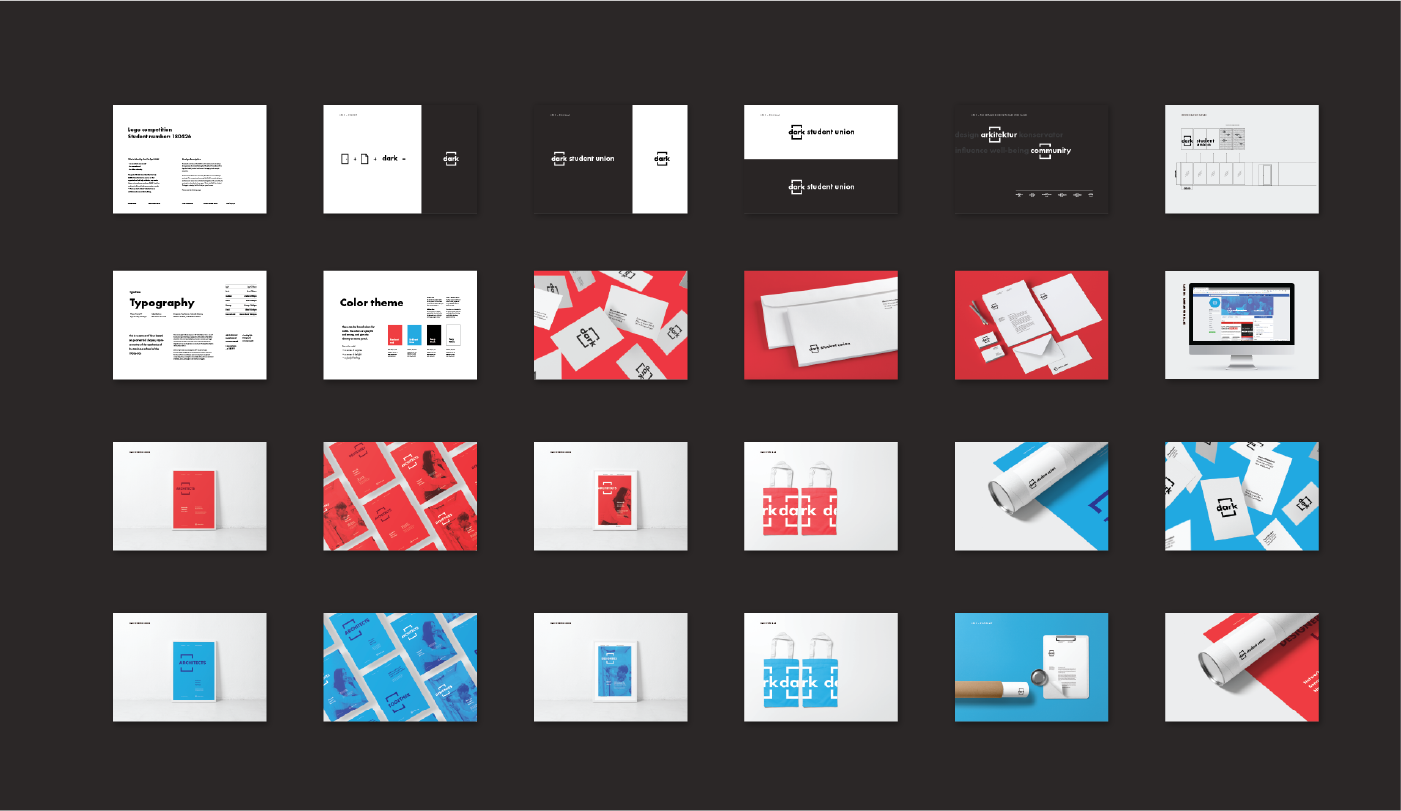 I developed a visual identity for DARK. A complete rebrand to give the feeling of community. THis meant refreshing the logo, the typeface, posters, business cards, letterhead, website and Facebook page. This meant that all touchpoints reflected DARK, their passion and optimism.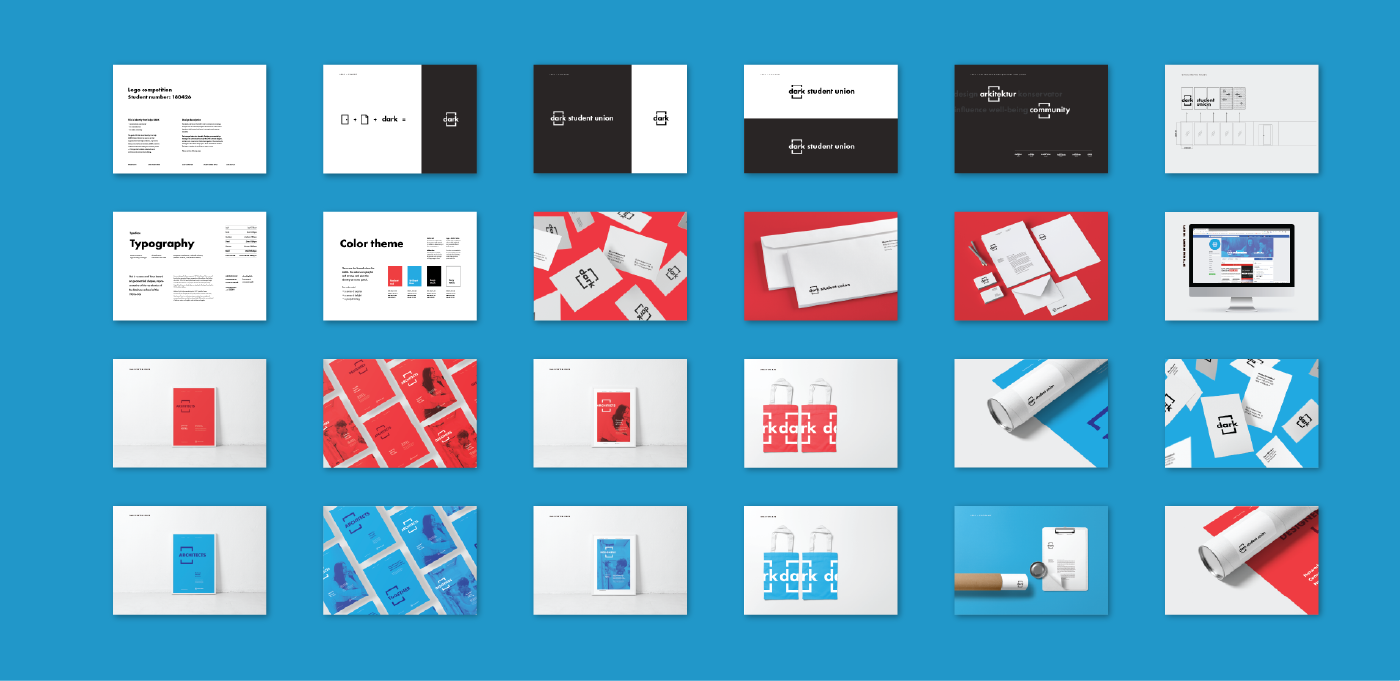 ALL ABOUT COMMUNITY

All of the imagery is designers, architects and conservatories at work; they are the center of DARK does everything. The images show them working together, sharing, laughing and connecting. This helps give an idea of DARK's mission and their promise. It's a reminder of why they are here and what they do. 


AN APPROACHABLE, BRIGHT ORGANIZATION

The logo is bold, simple and memorable. It's all about giving a feeling of community.
The lowercase letters make the logo human. The rectangle connects all of the letters. It's also a door to new opportunities. Together with fun, punchy colors, it gives a vibrant feeling and a sense of optimism. This is what DARK is all about -- being optimistic, making a positive change.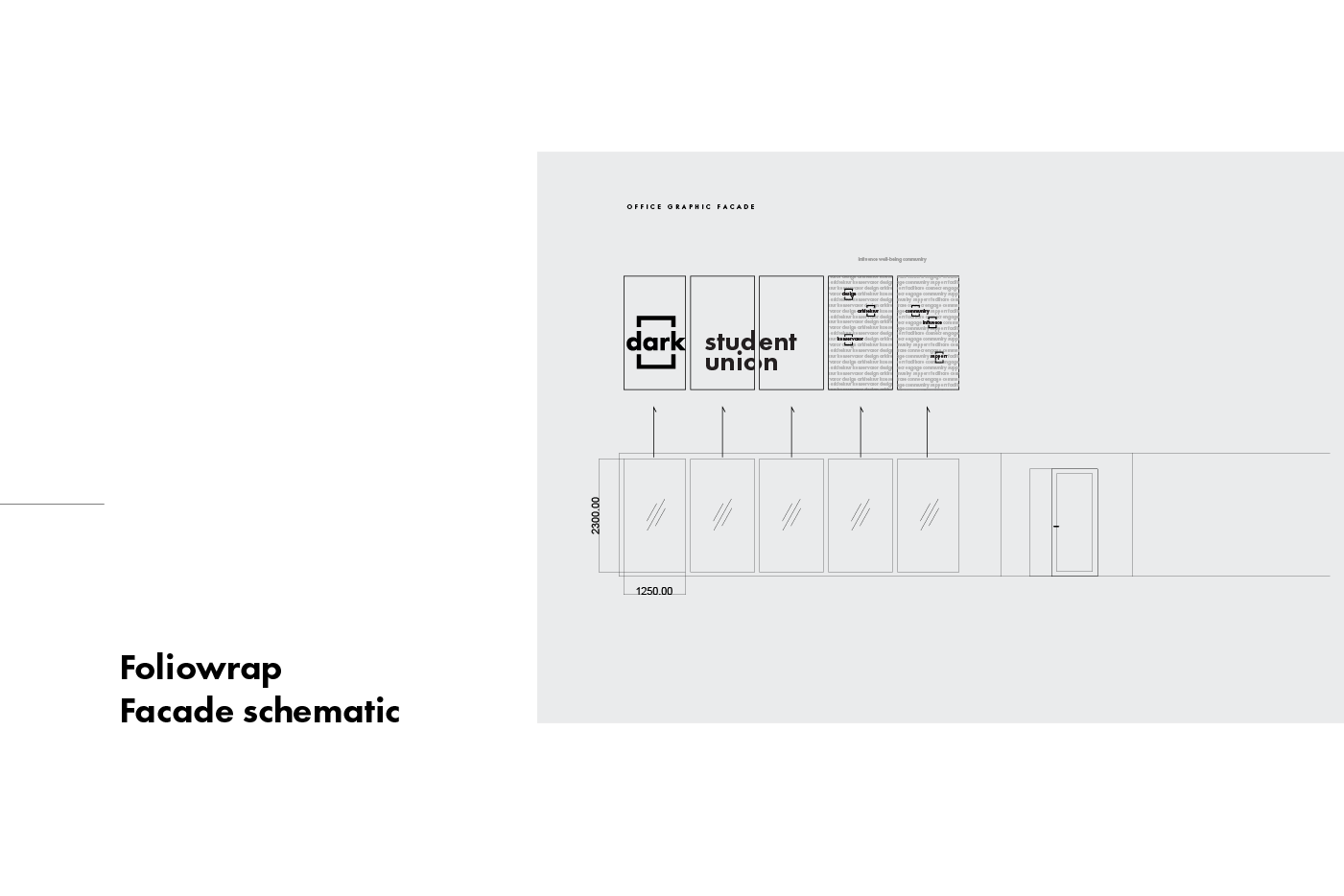 WEBSITE DESIGN
The website is a resource for students to find new events, find some support, make new friends or learn a new skill. The website uses the imagery from the poster campaign to create awareness, but shows new events and new opportunities that they can join. Today.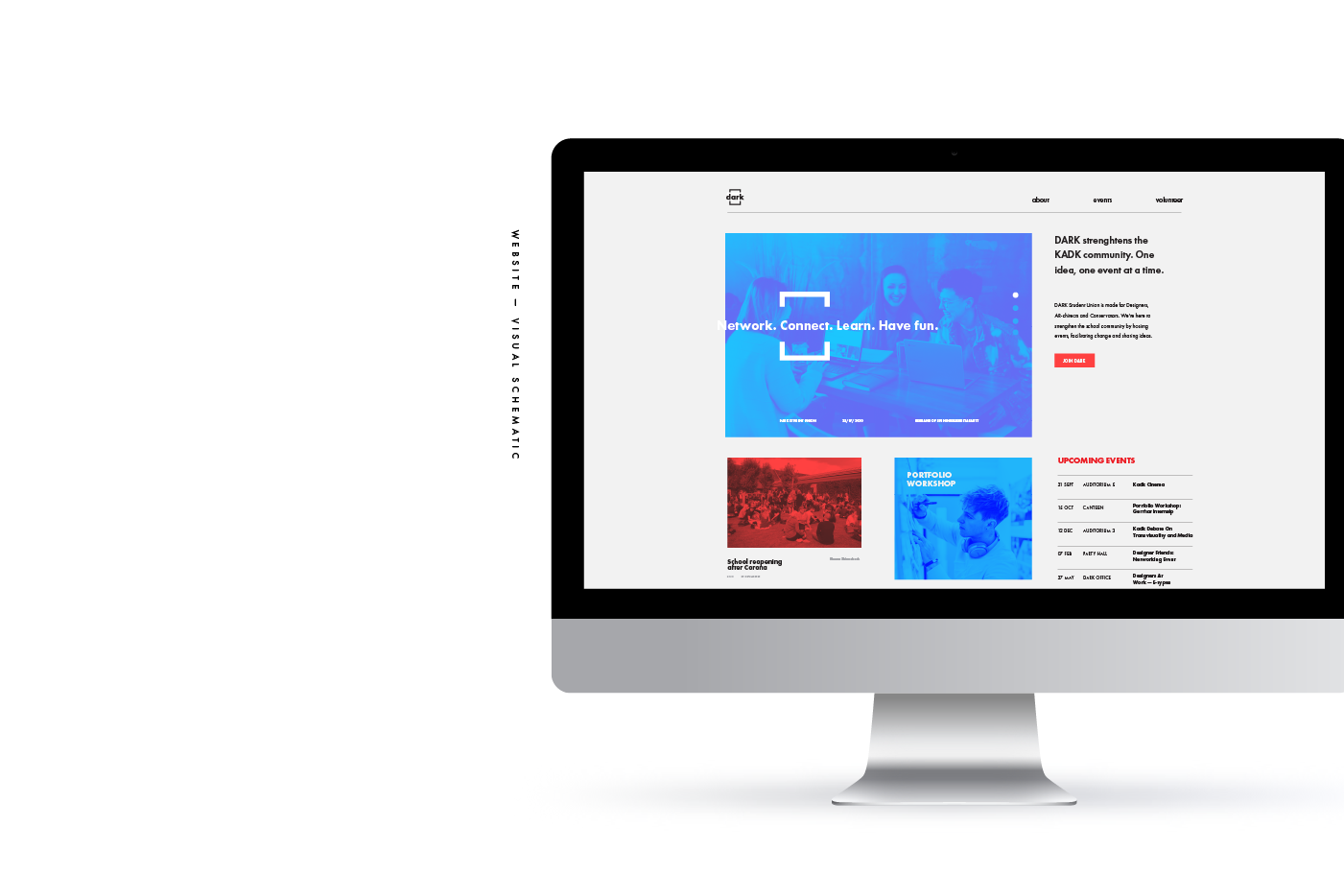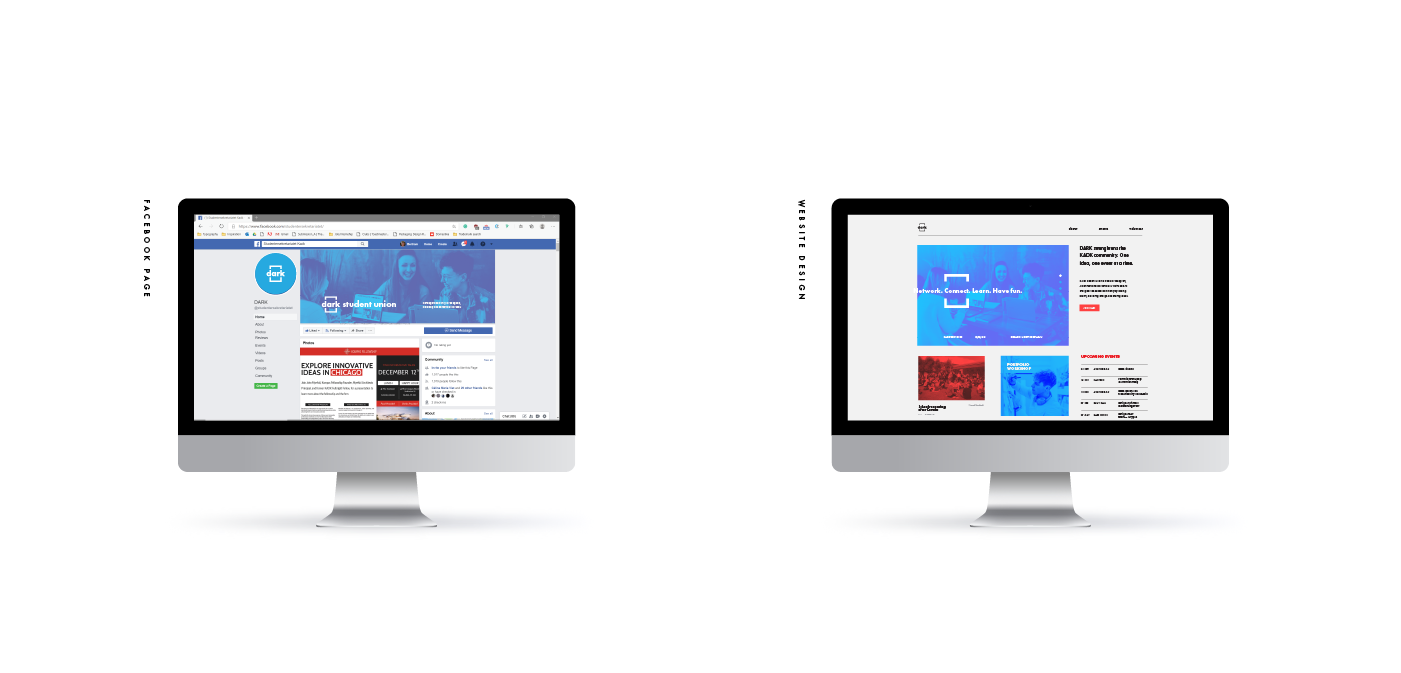 DARK Student Union is clear in their messaging. More people remember their name abd their logo. 
DARK is more accessible and will continue to create more events, attract more volunteers and students to join their events.
(To be updated:) X increase sign-ups on Facebook page and events.