Making Pastimes 
Fun for the Kids 
Every day, millions of kids look forward to going to their favorite pastime, playing with their friends and having fun. Just as it should be -- it's a natural part of growing up and something parents want for their kids. 
   
However:
•  kids frequently change activities
•  kids drop out and don't attend after signing up to a pastime
•  kids stop going altogether in their preteen and teen years

Why? Pastime City aims to research and address these issues.
The mission is to help kids:
•  identify a pastime they love
•  get excited and happy to go 
•  get signed up and help them go- spend less time on the iPad, more time outside
•  increase length of membership associations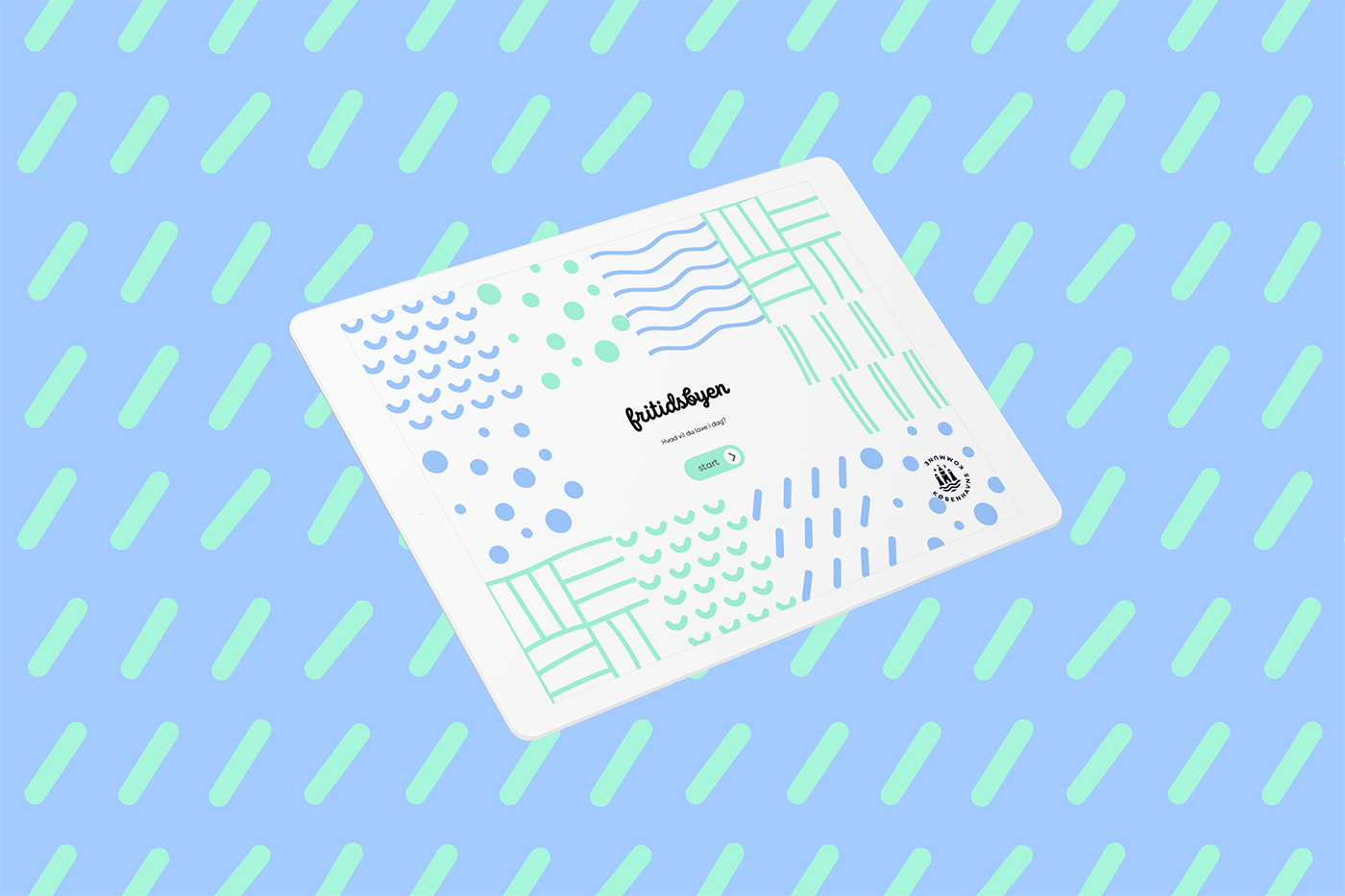 Why do these kids drop out of practice?
A bunch of kids were forced to go by their parents. It quickly becomes a chore. 
So how can design help them find the activity they like on their own, no parents allowed. 
Pastime City is an app designed to help them figure out what they like doing.So kids can worry less, have more fun and focus on looking forward to going out every week. Fritidsbyen's mission is to match kids a pastime that matches their interests and needs, bringing kids closer to their interests and hobbies, to what excited them and makes them want to stay members for longer.

Independant associations and sports clubs that provide these acitivies offer a surplus of alternative activities such as robotics, app developement, Fusball, parasailing, motorcross, however, kids often sign up to the conventional sports like swimming and soccer.This app sets out to create a demand for the big supply of activities out there. This means:
•  higher retention
•  more members
•  more traffic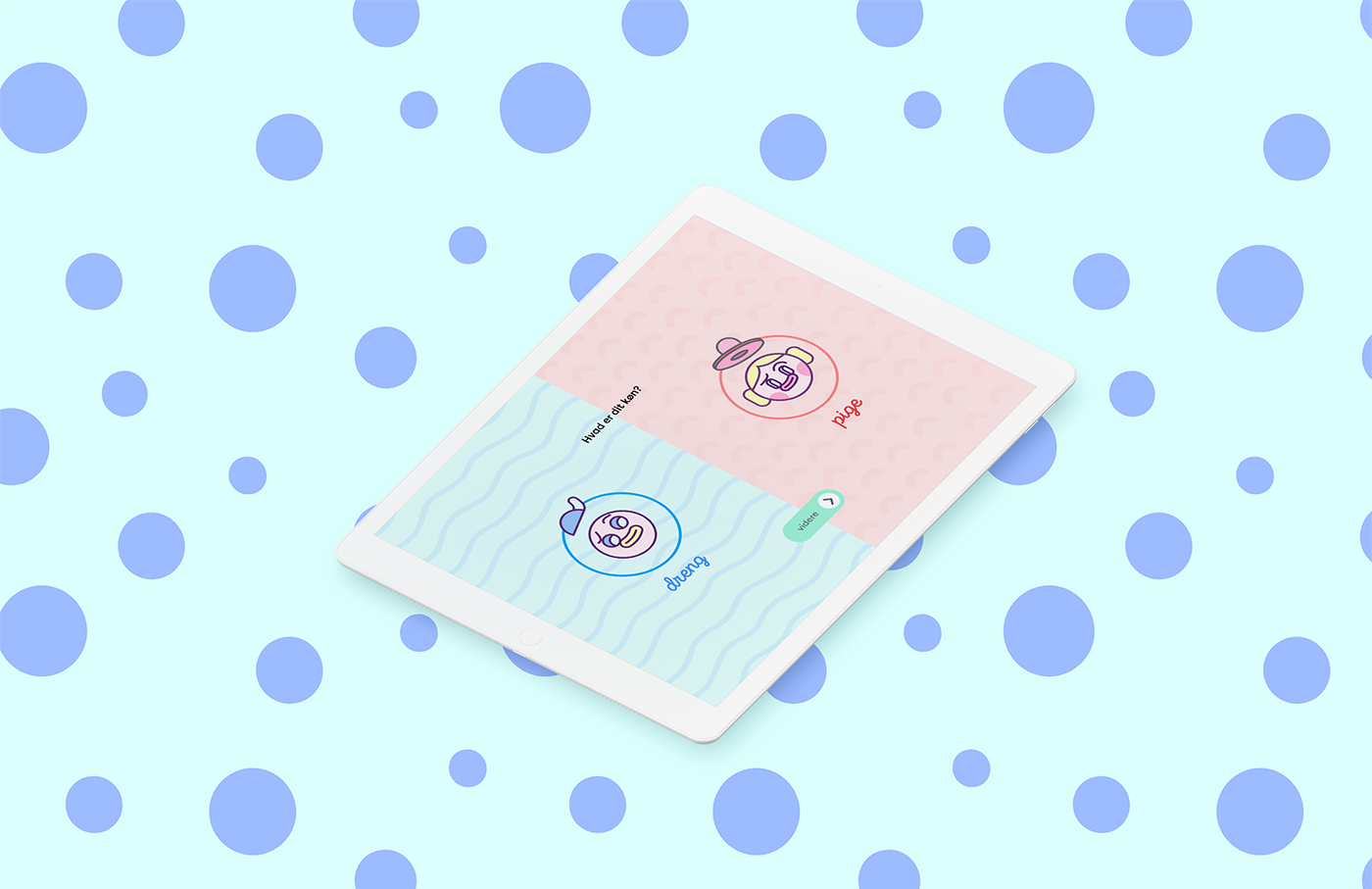 Existing solutions were made for parents, not for kids 
The existing solutions for picking an activity are made for adults. This is not necessarily a bad thing, if parents can go beyong the clasic activities and know instinctively what their kid likes. But they're not made for kids. They're not fun. And they don't connect kids with lesser-known activities such as fusball, dancing, robotics, app-developement, e-sport and others. There are amazing activities out there waiting to be discovered. 

•  Watching kids struggle with changing activities
•  Not wanting to go, not looking forward
•  And parents having to motivate them
• These are big problems that the app aims to solve.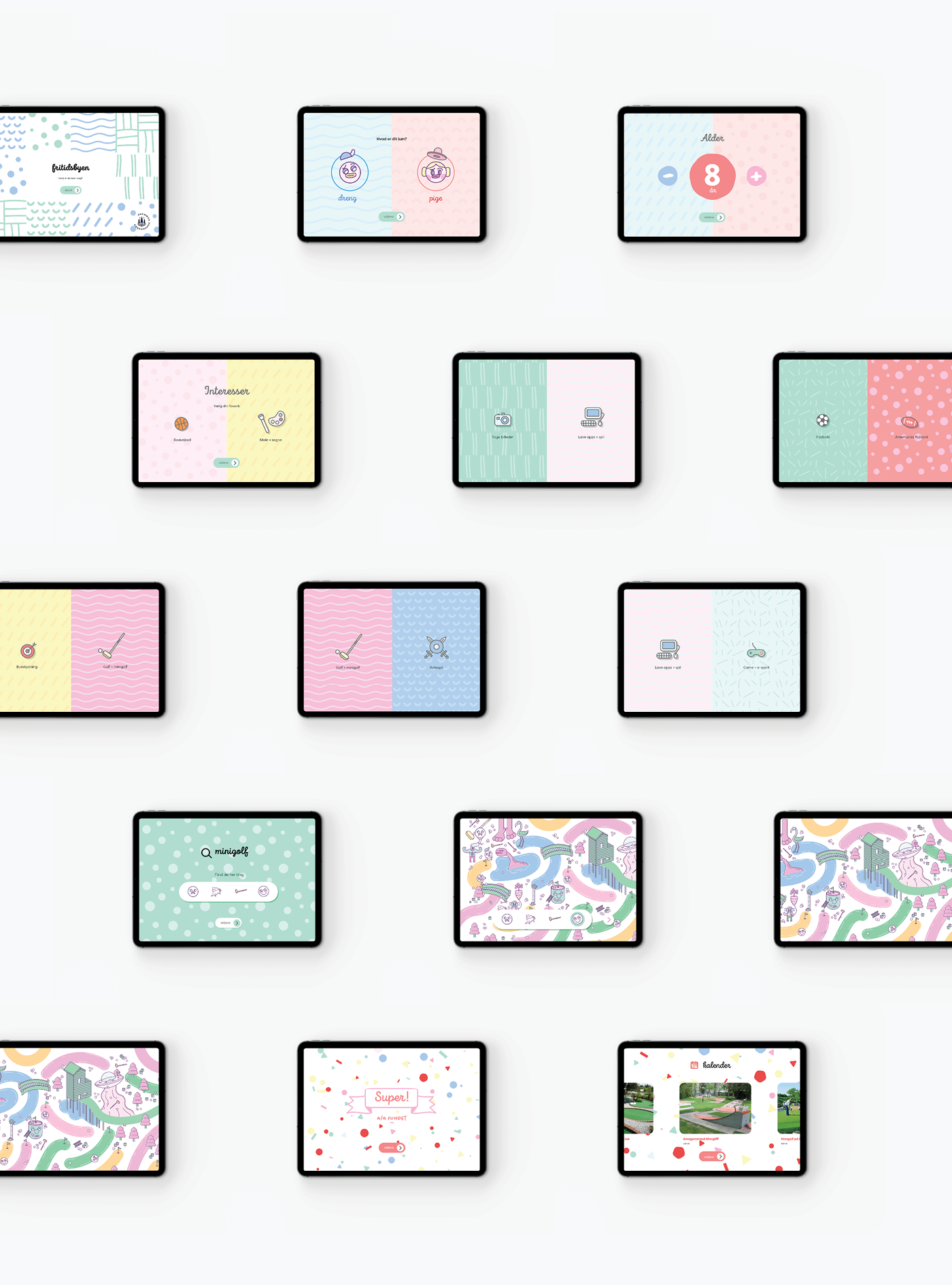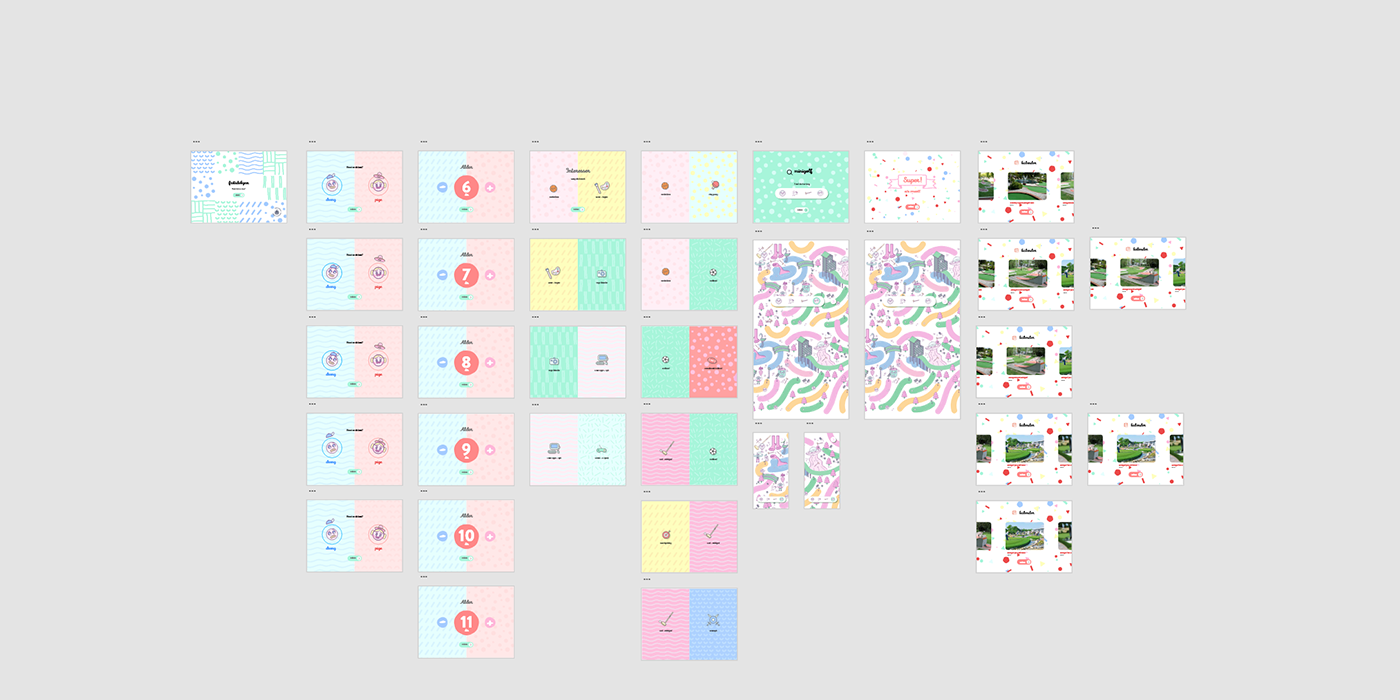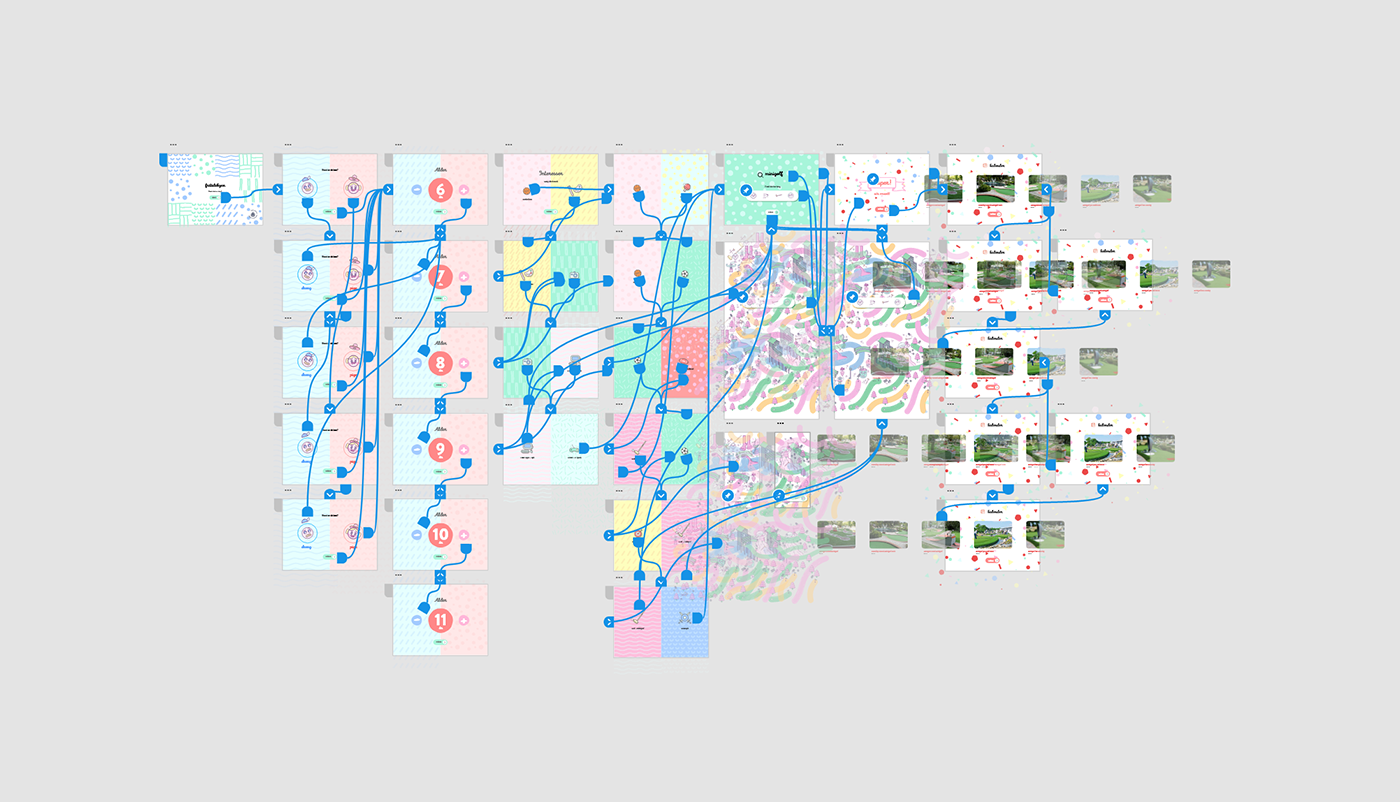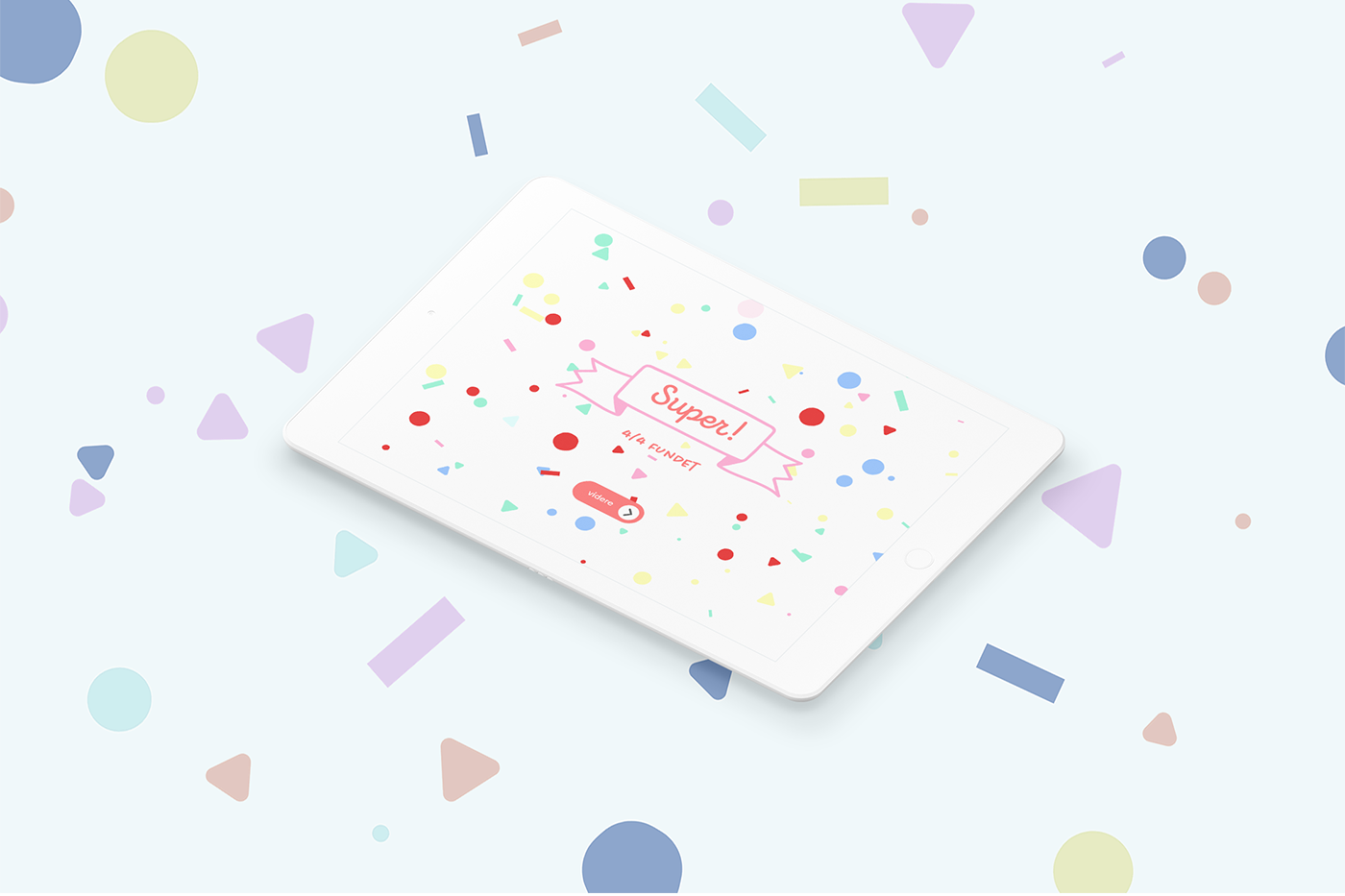 Really? Do kids
need another app?
I ran a Google Sprint to ensure to build and test a prototype in one week. 
The data on kids dropping out of activities is real. Kids being bored is a very real thing. 
However, the assumption that kids would find an app for picking an activity, has not been tessted. Neither ahs it been tested, if it was fun.


A couple of assumptions were made during the proces. The target is kids, 6-11.
Some have just learned to read or are starting. That's why:
•  Navigation must be visual
•  The less text, the better
•  The app must be fun, or kids will forget or delte it
Among the ideas that were thught up, two ideas stood out.
•  An algorhythm that prioritizes activities based on the kids input
•  Gaming mechanics to make the app fun
•  Using vibrant visuals, motion and sound to engage the senses
•  A splash of color, fun, scripted lettering and lots of illustration.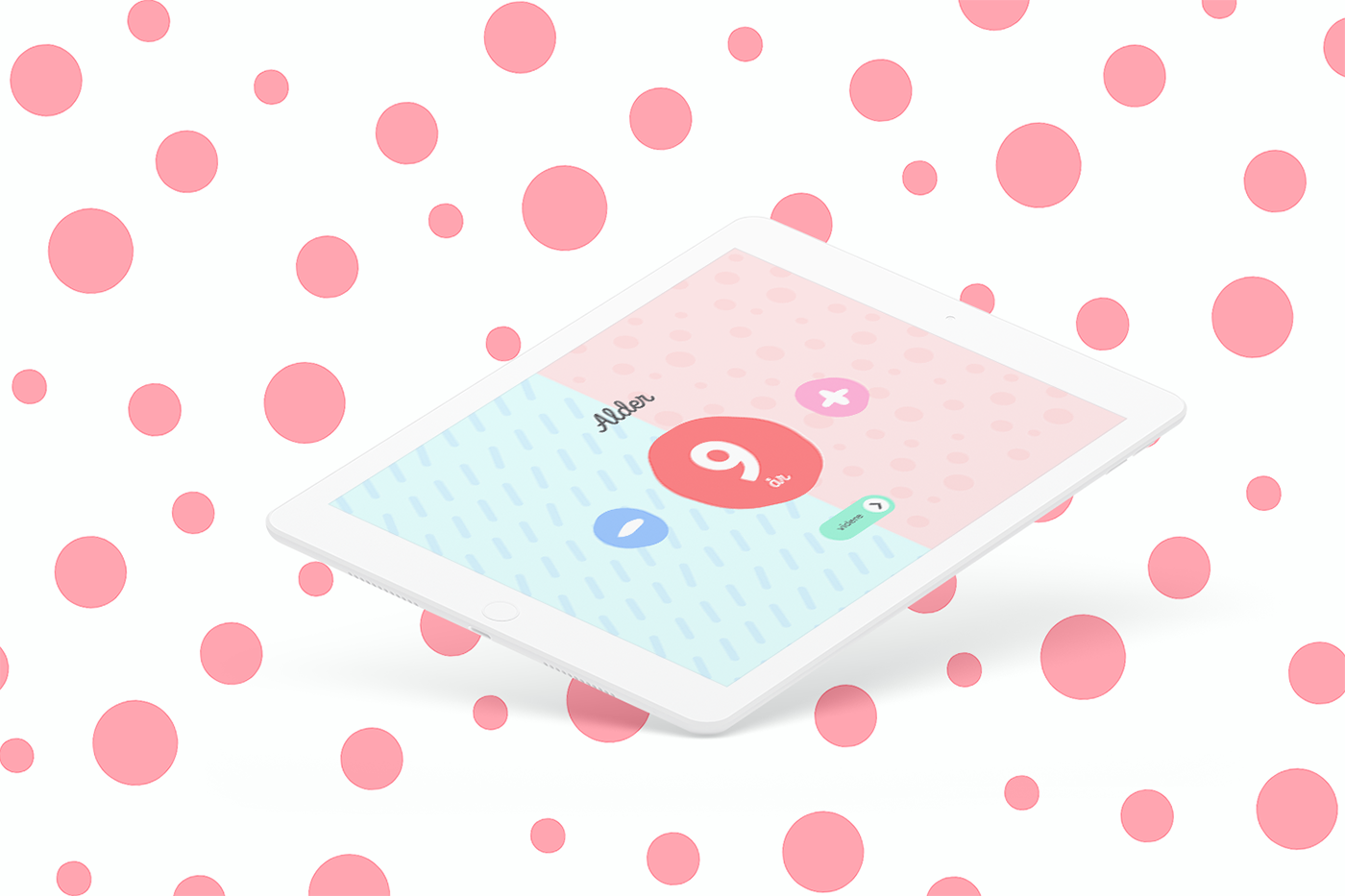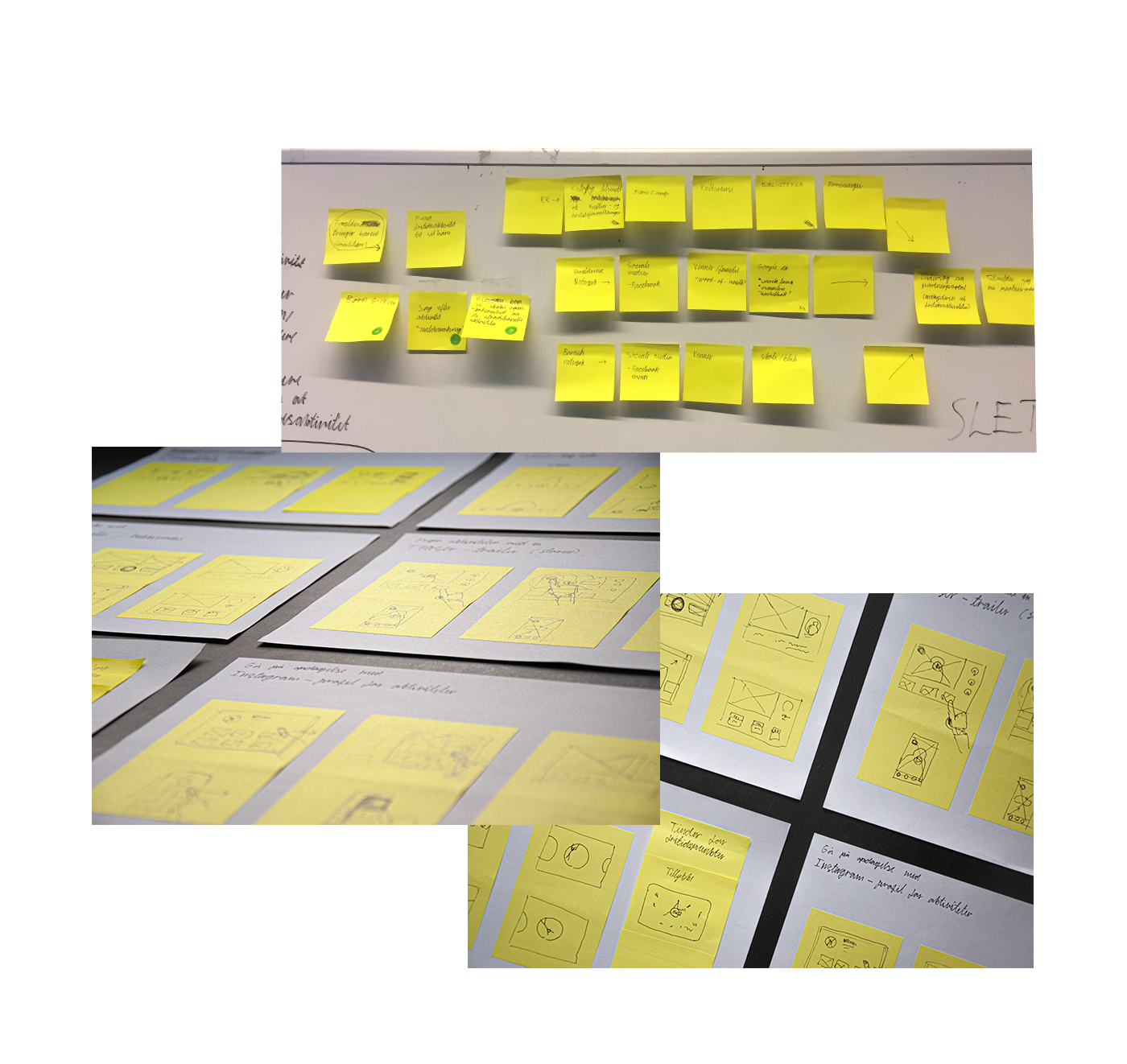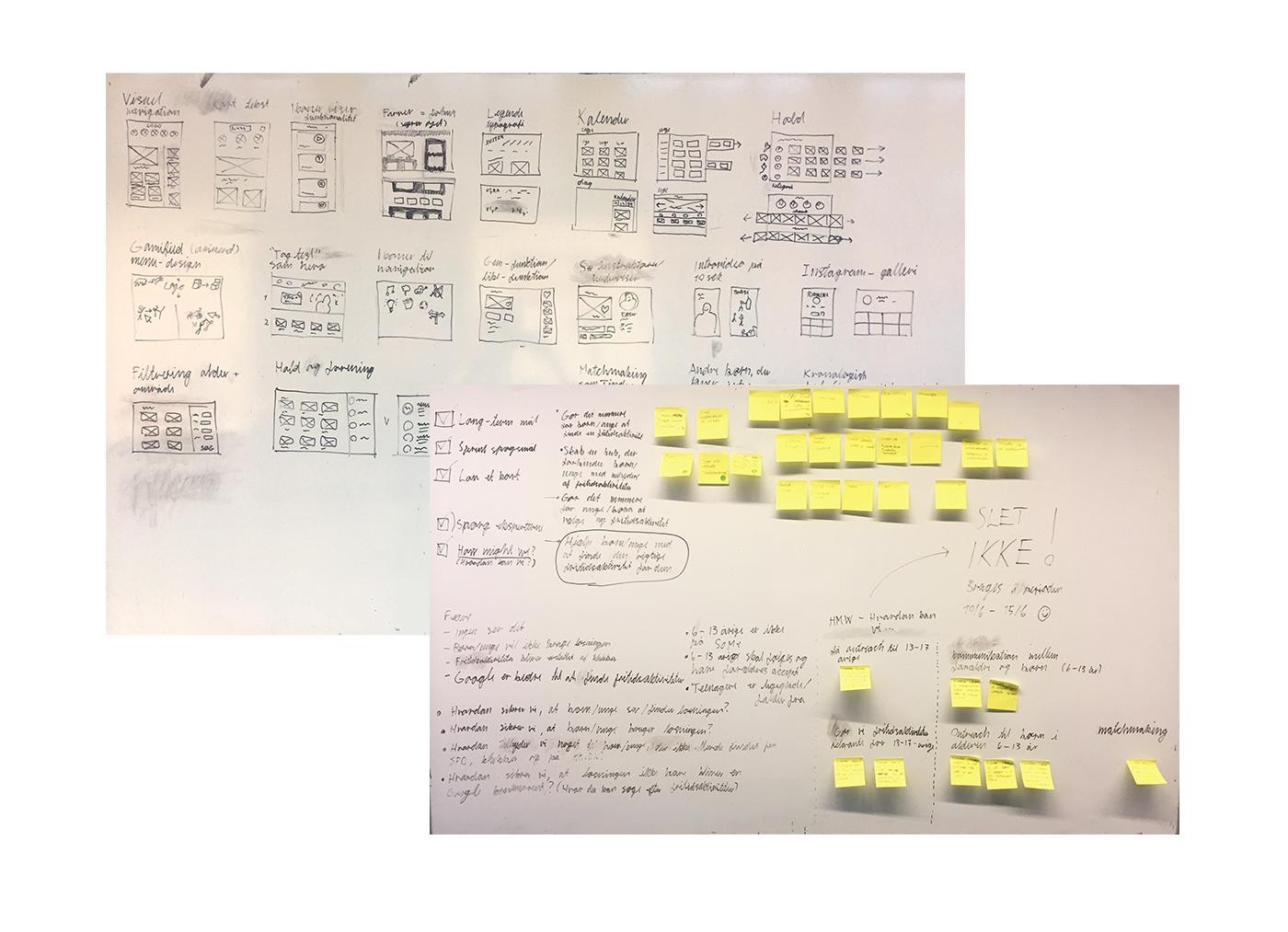 Interviews and testing of early prototype revealed the following:
•  Kids engaged and used the early prototype
•  Users reacted positively to the visuals
•  Users understood the purpose of the app
•  Users felt like the app was made for them and not adult
•  Users added that they wanted to see more color, more appeal to the senses
The result is a vibrant, fun, kid-friendly app with game-elements. 
Kids can use it without their parents to learn more about what activities match them.
When they're matched, the app shows them real places, real clubs and real activities. 
•  Kids that use the app can sign up today
•  They can get something to look forward to every day 
•  They can make new friends and have fun in the process 
•  They can found out what makes them tick and get to know themselves